Impact on Carbon: How the EcoVadis Network Supports Companies in Tackling Emissions
Carbon emissions have, in the years following the ratification of the Paris Climate Agreement (2015), been established as the predominant issue in corporate sustainability discourse and strategy. One recent study found that net zero commitments now cover at least 68% of the global economy.
But for all the progress that businesses have achieved on carbon over the past several years, it is clear that more needs to be done. The sixth Intergovernmental Panel on Climate Change (IPCC) report, published last August, was unequivocal that without an unprecedented, rapid reduction in emissions, the world is on track to exceed 1.5 °C warming by mid-century – a development that would irrevocably compromise climatic stability. And while UN Secretary-General, António Guterres insisted that last November's COP26 summit had succeeded in its principal aim of maintaining as viable the target of limiting global warming to 1.5°C above pre-industrial levels, he conceded that the target is presently on "life support".
The imperative that business leaders act urgently to cut carbon emissions can thus scarcely be overstated. Now, more than ever "impact" must be the watchword for effective carbon management: That means measuring and disclosing progress against published emissions reduction targets across all Scopes in order to generate tangible benefits for the planet and society. Gladly, as outlined in the latest EcoVadis Network Impact Report, EcoVadis' range of ratings and intelligence solutions are already helping companies of all sizes to achieve tangible progress on emissions reporting and reduction, not least by harnessing the tools embedded in the Carbon Action Module.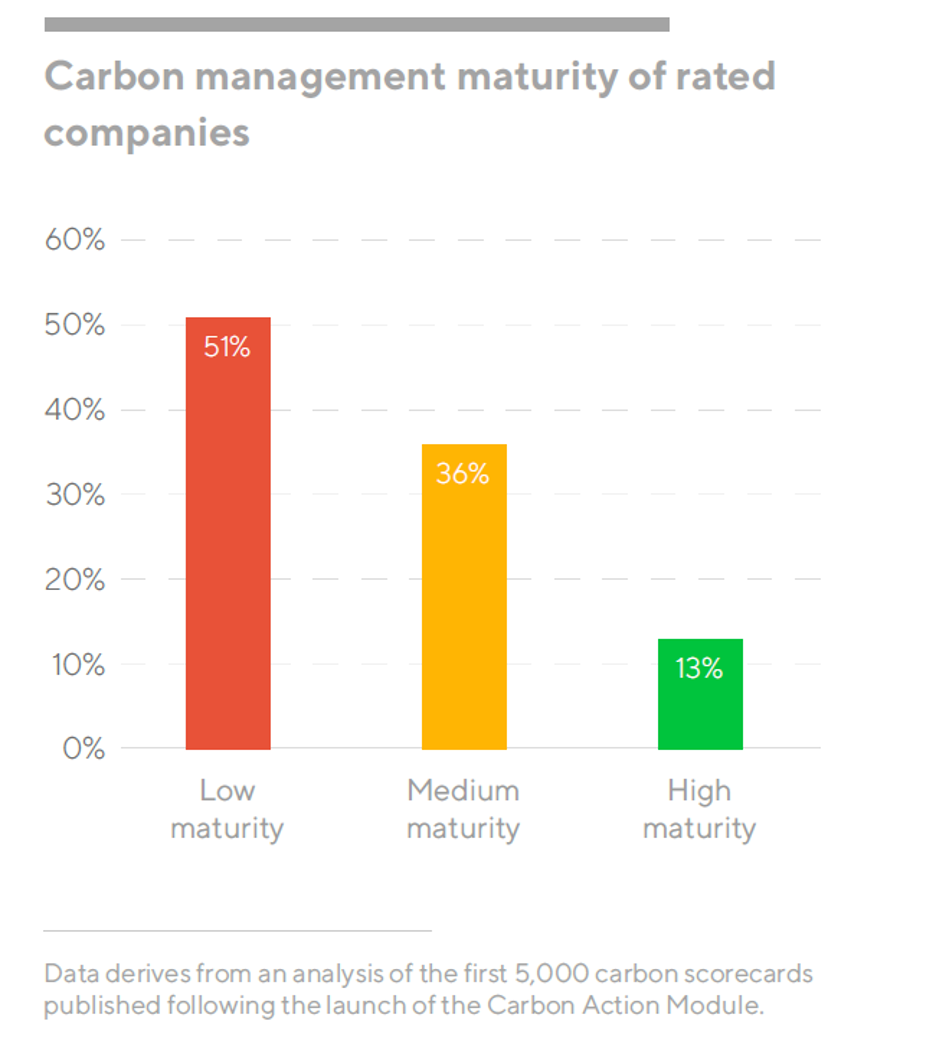 Learn more about how the Carbon Action Module is helping companies drive positive, sustainable impact at scale.