GSK: A Vaccine For Pneumonia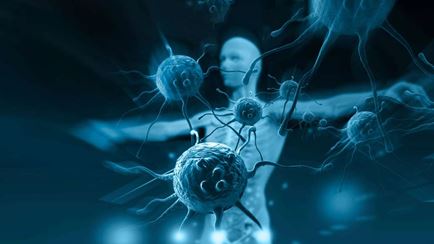 (3BL Media/Justmeans) – Pneumonia is the single largest cause of death in children worldwide. Every year, it kills an estimated 1.4 million children under the age of five years, accounting for 18% of all deaths of children under five years old worldwide. It affects children and families everywhere, but is most prevalent in South Asia and sub-Saharan Africa. The sad thing is that these deaths are preventable, as children can be protected from pneumonia, a form of acute respiratory infection that affects the lungs, by simple interventions that are not expensive, low-tech medication, and care.
Now, GSK is about to be a game changer announcing that the Committee for Medicinal Products for Human Use of the European Medicines Agency (EMA) has issued a positive opinion for a new four-dose vial presentation of its Synflorix pneumonia vaccine. It has been developed specifically to address the cold-chain and storage challenges faced in some areas of the world. This means that the Synflorix four-dose vial vaccine reduces the physical space required for storage in countries where cold-chain delivery can be challenging and adequate storage facilities limited.
This approval is the first step in the process to deliver the new vaccine presentation through Gavi, the Vaccine Alliance, in developing countries. Clinics and healthcare workers will now be able to vaccinate more children per vial compared to the existing Synflorix two-dose vial presentation; the new formulation of the Synflorix four-dose vial allows usage across a longer period of time after opening to 28 days, compared to six hours for the two-dose vial. Following EMA approval, GSK will submit the new four-dose vial presentation to the World Health Organisation (WHO) for prequalification. Depending on the WHO and local regulatory approvals, GSK expects to start supply of the Synflorix to Gavi-supported countries in 2018.
Synflorix has already had an enormous impact since it was launched, helping to protect against pneumonia. Through this new vaccine, it is hoped that it will be easier for more healthcare professionals in the most challenging areas of the world to turn it into life-saving inoculations. This vaccine is crucial because infants and very young children are at higher risk for several dangerous infections, including pneumonia and bacterial meningitis. 
GSK was one of the first companies to sign an agreement with Gavi. Since 2010, it has delivered more than 250 million doses of Synflorix to developing countries, including countries with large annual births. As part of this ongoing commitment, GSK has agreed to make 720 million doses of Synflorix available by the mid-2020s to help protect children worldwide.
Photo Credit: GSK