Watch on Instagram: GE Healthcare's Film 'Heroines of Health'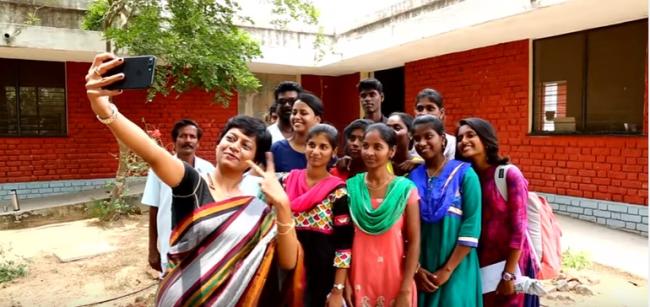 (3BL Media/Justmeans) – GE Healthcare has just released a documentary called, 'Heroines of Health,' by Emmy-award winning filmmaker Lisa Russell. Terri Bresenham, GE Healthcare's President of Sustainable Healthcare Solutions is behind the film, which was inspired by her trips to India, Africa and Southeast Asia, where she wanted to share the stories of women bringing healthcare to their communities—particularly three heroines, from these regions who are bringing better health to their communities. Women make-up 75 percent of the global healthcare workforce, yet often their work is unrecognised. 'Heroines of Health' tells the stories of women on the frontlines of healthcare, who are quietly and humbly saving lives.
These three regions—India, Africa and Southeast Asia—offer an insight into the critical role women play there to strengthen healthcare systems and improve the affordability and accessibility to quality healthcare, when given the opportunity to lead in both community health and policy development. Women have the ability to improve the health of millions of people. it's to be hoped this film inspires recognition and the opportunity for others to take up the mantle.
GE Healthcare decided to share this documentary using a dedicated Instagram account, posting a one-minute clip of the film each day for a month. The brand knew the 30-minute format would work well for live screenings and reflects how people now consume content. Instagram also allows the compelling clips to live independently along with a caption that provides some backstory to the clip, enabling viewers to jump into each video without viewing the previous ones. One week into the launch, the videos have more than 250,000 views, 80,000 likes and 400 bookmarks.
The three heroines in this documentary are: Mrs. Rohani, a volunteer midwife's assistant from a mountain village in South Sulawesi, Indonesia, who wakes up at 4 am every morning to join her family in prayers before walking expectant mothers to the nearest community health center, more than an hour's walk by foot. Mercy Owuor, a community health expert at Lwala Community Alliance in Western Kenya leads a team of rural health workers who influence how one million people access healthcare, through a community-led approach. Owuor is achieving her goal for every child to reach his or her fifth birthday. Finally, Dr. Sharmila Anand, who trained in the US, brought her passion for empowering and educating youth and young women back home to Chennai, India. Dr. Anand founded SEHPL, a social enterprise that trains students to become X-ray technicians, anesthesia technicians and more. The aim is to give them meaningful employment opportunities and bridge the healthcare skills gap in India. Dr. Anand has a vision to transform healthcare delivery systems by training and empowering healthcare professionals.
With this documentary, GE Healthcare seeks to take a step forward by recognizing three of the many women who are bringing better health to their communities. Research shows that when women are in healthcare leadership roles, neonatal mortality drops, adolescent girls receive significantly more education and women are more likely to generate their own income.
Photo Credit: GE Healthcare on 3BL Media